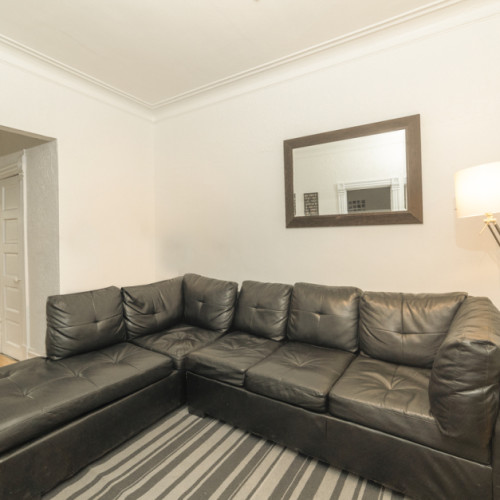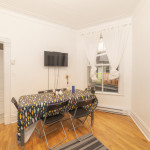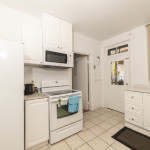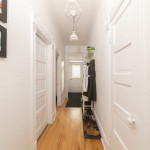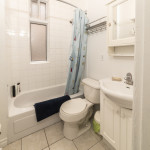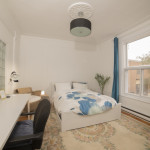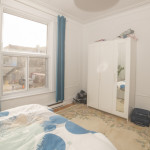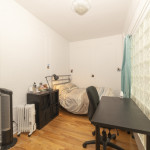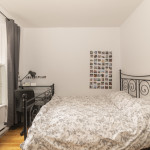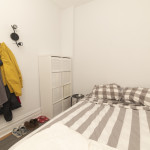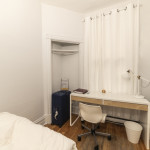 Description
La maison du plateau The plateau house is located on the top floor of a triplex.It includes 4 bedrooms, 1 bathroom a kitchen, a dining room and a lounge. Located at the heart of Plateau activities, east of St-Laurent Street and McGill University Campus, the Plateau House is crowned by Prince Arthur Street and Pine Avenue and at the beginning of the McGill Ghetto. . This area is full of life, you can do everything on foot, go to town for shopping, go to see a show or just go shopping in the neighborhood, it's really a central area.All the bars and discotheques are located around the Maison du Plateau. A walk in the McGill ghetto is very enjoyable. You can cross the McGill campus, located to the west which is an exceptional site, filled with flowers, greenery and climbing the mountain. Boulevard Saint-Laurent is the center of Montreal, where you will find all its shops, restaurants and cafés of all ethnic origins.
Utilities Included

Hydro
Heat
Water
Features

All Inclusive
Dishwasher
Flooring - Carpet
Flooring - Hardwood
Furnished
High-Speed Internet
Laundry - In Unit
Microwave
Refrigerator
Storage Space
Stove
No Smoking
Property Details
Address
3709 Rue Saint-Dominique
Montréal, Quebec
H2X 2X8


Accomodation Type
Apartment
Tenant Requirements
Guarantor

Lease Conditions
To reserve, it is very simple 1.Go to the website http://www.studenthousingmtl.com http://www.studenthousingmtl.com/houses/plateau/ 2.Check he room available at your price is http://www.studenthousingmtl.com/product-category/la-maison-du-plateau/ :Once you have chosen your room, you should see the option '' Add to cart '' on the page. 3. Once you have verified that this is the room you want'' Proceed to Checkout '' option to proceed to the payment . Payment is made by PayPal (4% fee). This payment represents your last month of rent. 4. Once the payment has been received, the contract will be sent to you by e-mail and you simply have to sign it and send it back to us. NOTE: This is a booking per person, one room per shopping cart, as each booking requires your information for the lease.This payment represents your last month of rent. ***If you can not pay by PayPal tell me and I will send you an invoice or you can pay with your credit card.
Report Listing as Fraudulent
Map
Contact Landlord